Games Like Baby & Me
Baby & Me lets you step into the shoes of a ModernMom.

Go shopping, visit friends, plan events and play learning games with your little one.

Being a mother can be a tough job, but you're not alone! Now you and your friends on Facebook can work and play together in Baby & Me.

Baby & Me lets you step into the shoes of a Modern Mom, caring for your own baby and yourself. Go shopping, visit friends, plan events and play learning games with your baby.

With tons of customization options, your Baby & Me experience is just as unique as you!
Baby Boom
3
Rate
Take care of four adorable babies who needs constant attention and care.

Use the various items and satisfy their needs as fast as possible for greater score.

Play with no time limit and don't let them cry or you will lose precious life and eventually the game.
Happy Baby
9
Rate
Make a big happy family on Happy Baby where you can make your own babies!

Dress, feed and nurture them and watch them grow or help take care of your friend's babies.

Enter contests or chat with other babies in the School, Playground or Pool.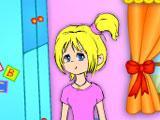 Kindergarten
7
Rate
In Kindergarten it is up to you to look after babies and make sure that there very best equipment and toys are in place.

Manage several babies at once.

Feed, clean and play with the children.

Upgrade your equipment to make your job easier.
Baby Room
-
Rate
Play Brittany Brit Babysitter room!

Help Brittany take care of small babies!

Give the kids what they want!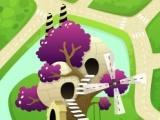 Baby World
1
Rate
Buy clothes and items for your baby to give him a unique and colorful look.

Meet other babies and visit your neighbors and have nice & naughty fun with them.

Customize your house and give the baby the best-designed Crib on Facebook.
Baby Adopter
6.2
Rate
Feed, buy clothes, shoes and toys and take care of your baby.

You have to feed your baby when hungry and do not let your baby get sick... This is the goal of Baby Adopter.

Baby can move after acquiring clothes and can grow after 100 days of age.
Second Life
9
Rate
Be whatever your want to be in the most popular virtual world ever created.

You can create your own family, even have children.

Join the biggest online community and explore all it has to offer.


Super Babysitter
10
Rate
Test your babysitting skills in this adorable endless game.

Take care of increasing numbers of babies with different needs and wants until their mother comes back.

Use the many activities available to satisfy their needs and keep them happy in order to earn the most money.
Nanny Mania
7
Rate
Nanny Mania is a fantastic time management game where it is up to you to make sure this house runs smoothly.

Clean & tidy the house as the family grows.

Look after and feed the children.

Do several things at once to make sure you finish in time.
Virtual Families
10
Rate
With Virtual Families you can create the perfect house, raise a family and make sure they are all happy.

Choose the partner for your little person and build them a house.

Have children and raise them in a fun house.

Manage their careers as well as decorating the house.